ADRIEL 'BACON' YOUNG
BONDI RESCUE, SURSTRÖMMING & RESCUING SYRIAN REFUGEES
THE ROVING MIC BY HAYDEN QUINN
On this episode of The Roving Mic we jumped in the car, left Manly on Sydney's North and headed over the Sydney Harbour Bridge to the iconic Bondi Beach where we met up with Adriel 'Bacon' Young.
We chat about growing up in Moss Vale in the Southern Highlands, moving to and living in Bondi and Lifeguarding on what is probably the busiest beach in the world, falling in love and moving to Sweden.
We touch on Bacons passions; his family, SwimRun, and saving people's lives (including being a volunteer rescue swimmer for the Sjöräddningssällskapet (Swedish Coast Guard) in Greece saving the lives of Syrian refugees.)
Watch the BTS Video here...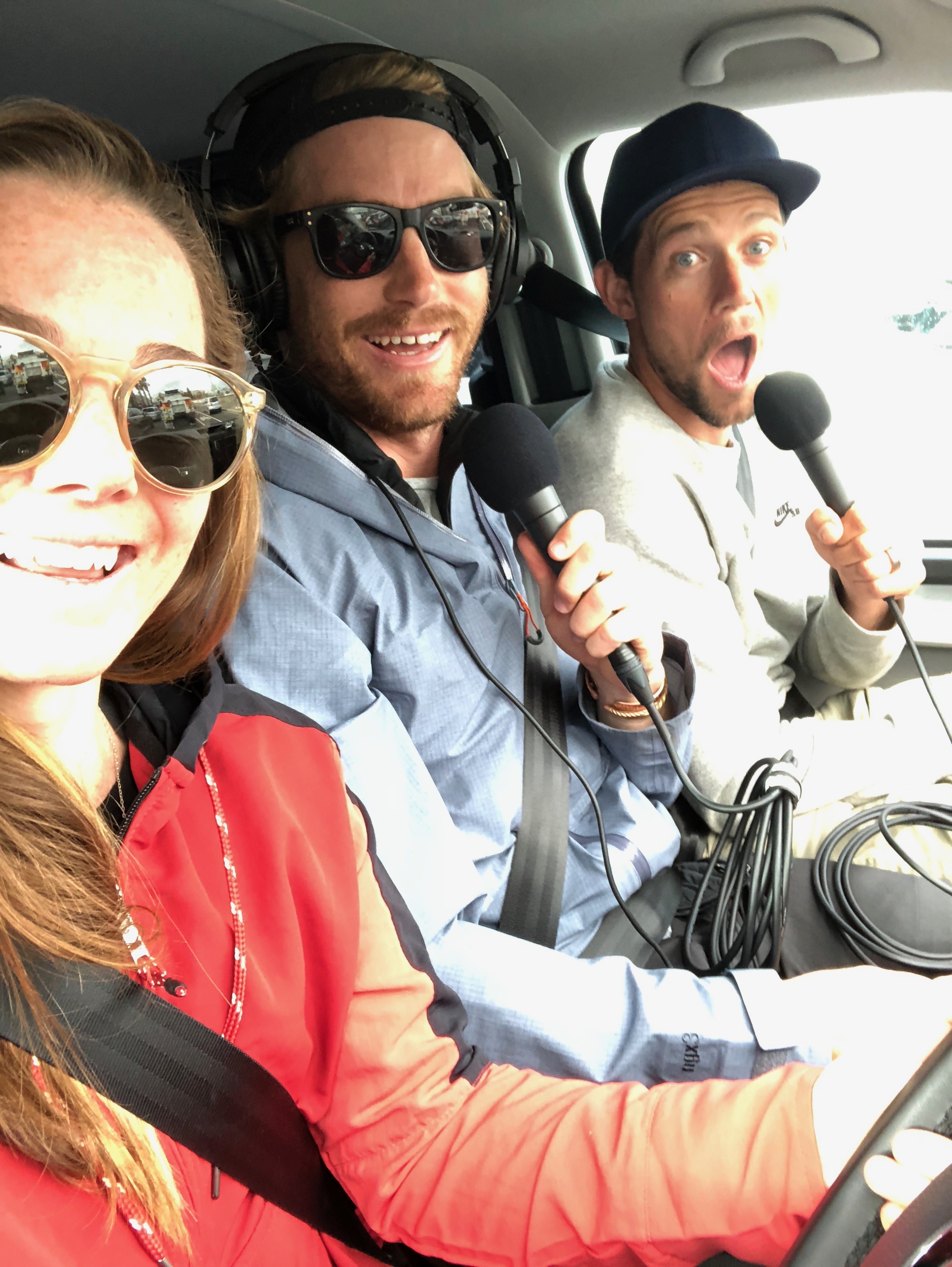 '5 THINGS'
SWEDEN
Adriels '5 THINGS' you must do when you visit Sweden.
SwimRun - 'you have to do a SwimRun, it's the national sport...'

Boat tour around Gothenburg Archipelago - 'you have to go out to the Gothenburg Archipelago on the west coast, its epic, there's a couple of thousand little islands, so take a boat tour out there...'

Play Ice Hockey - 'if you're lucky enough to come in winter, play hockey, just go out and have a skate on the lakes...'

Strömming (and surströmming for the adventurous) - 'you have to try strömming, that's my favourite, and then there is also surströmming which I would not recommend (laughs)'

Sauna - 'go for a sauna and jump in the lake, you have to be there in mid summer, lot of nude Swedes getting around...'
CARRY ON
Swim Bag
Trucker Cap - 'every run is done in a trucker cap'
SwimRun Aus Towel - 'this was ready to go for a swim. so this was packed for swimming'
Dick-stickers (aka sluggo's or speedos) - 'HUUB have been pretty good to me, both the wetsuits that I won the world champs in I was wearing HUUB'
Nappy - 'thats what happens when you've got kids...'
Shotz (energy gels) - 'it's good to get your stomach used to it....these guys make awesome gels...I think I had 18 of these in my wetsuit for the World Championships (laughs)...'
Blue Dinosaur Bar - 'just cause I dont want to get hangry (laughs)'
SwimPaddles - 'their carbon, stepping it up, every little edge I can have when I am SwimRunning...'
Drink Bottle